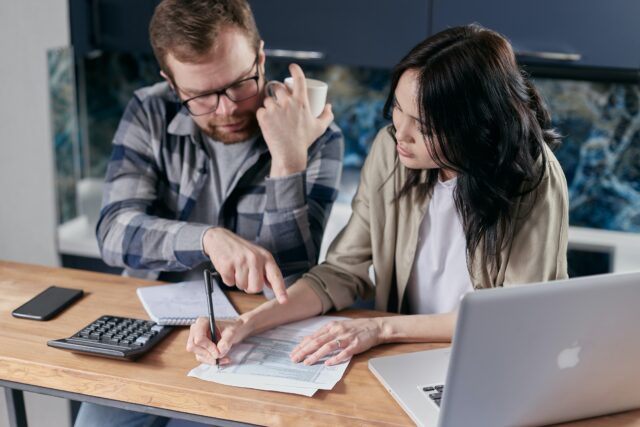 Having a good credit score is very important in almost every aspect of life for someone living in the US. Sometimes, bad things or accidents occur that leave people with a bad credit score. People are then often left with fewer possibilities in life which can have consequences on their families. It is pretty dystopian if you think about this system just for a little while. It is not implemented anywhere else in the world, with the only similar system being in China.
Why would a person and other people close to that person have to suffer from this system? Until there is no other permanent solution, there are many other ways you can fix your credit score. One of those solutions is credit repair companies. These companies will handle all of the communications with the credit bureau that otherwise you would need to yourself. If you want to get your credit score back on track, hiring a company to help you out is a fast route to achieve this.
Finding a trustworthy credit repair company
If you ever get in a situation where you need your credit score repair, you should always look for experienced credit repair companies. The main characteristic of trustworthy and reputable companies is the fact that they have experience in dealing with these situations. With that experience come better and faster solutions for your credit score repair.
Experienced companies also have much better ways of dealing with their customers. It is important that in this situation you have a company that will be able to communicate properly with you. Without good communication, it becomes harder to get your credit repaired. So it is very important that you take into consideration how much experience the company has.
What are the signs of good communication?
Good communication is clear, transparent, and easy to understand. Good companies will always use this kind of language instead of other vague terms that do not mean much. Being vague is a good way to evade certain topics and to try to squeeze more money out of you. No good company will try to do that and they will be straightforward with their terms and conditions. They will always be clear about pricing and every kind of detail that you may need to know. That is how you determine if the communication is good.
They will also be straightforward with their fees for credit repair. Usually, there are two ways you can pay for credit repair. You can pay in a single payment for the deletion you require or have a subscription for the company. Either way, the company will need to tell you the fees and what those fees cover. 
Knowing the history
It is very important for a company not only to be experienced but for that experience to be a good one. If you want to know what a good credit repair company should look like take a look at Chron.com for recommendations and good examples. A company should not have a history of mismanaging credit repairs. It should also not have any records of being financially unstable because you could end up losing more money.
Who works for the company?
What makes a company is a staff that runs the main show. It is always recommended that you do a background check on the staff to know what they are like. Good companies should have a clear list of their employees on their websites. Not only employees but also the higher-ups in the company.
Were there any work misconducts that the staff tried to reject? It is very important to know this because it tells a lot about the staff. Not only the staff but also the higher-ups who would allow such a thing to happen. Accidents and work misconduct can happen to anyone, but it is important to know how the higher-ups handle the situation.
Knowing who is good for this job
The top credit repair company will offer you staff that is eager to help you out with credit repair. It will not be a person that just wants to take most of your money and wants you to come back. The staff should understand that the people who come to them are in a dire situation. Those people come to them who want to start a small business. Or people who need to take an important loan but can not because of past errors or accidents.
The contract
When you sign up to get your credit repaired by a company you will always receive a contract. This is a rule and if the company does not give you a contract, you are probably getting scammed. These companies are tightly regulated at a federal level by the federal credit repair organizations act (or CROA for short). If the company is not aligned with these regulations, it is not legitimate and you should move on.
When you get the contract you can of course read it before signing it and sealing the deal. Even if you do sign it, you have three days to back down from it. Also, do not forget about the point that was written earlier about the fees. A straightforward company will tell you the fees and you will not have to pay them upfront. That way you are guaranteed that you are not shackled by a rogue company into a scam.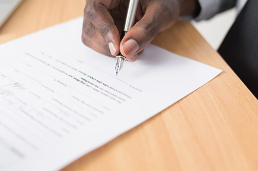 People are usually skeptical when it comes to choosing someone to help them out with this kind of work. Unfortunately, that is understandable because there were and always will be some kind of trouble. But, that does not mean that every company is a scam trying to take every dollar out of your pocket. 
There are genuine people who work there who want to help out with this issue of credit score. With these things that were listed, you should be able to make a good judgment of what is a top credit repair company. It does require you to do research of your own, but that time will be well spent. The credit score system is still a very unfair system that can damage people and not benefit them. But, it is still not a problem that you can not get out of, especially with the help of credit repair companies.